Little River

965 Little River-Ripley Road/ 25 Mount Rothwell Road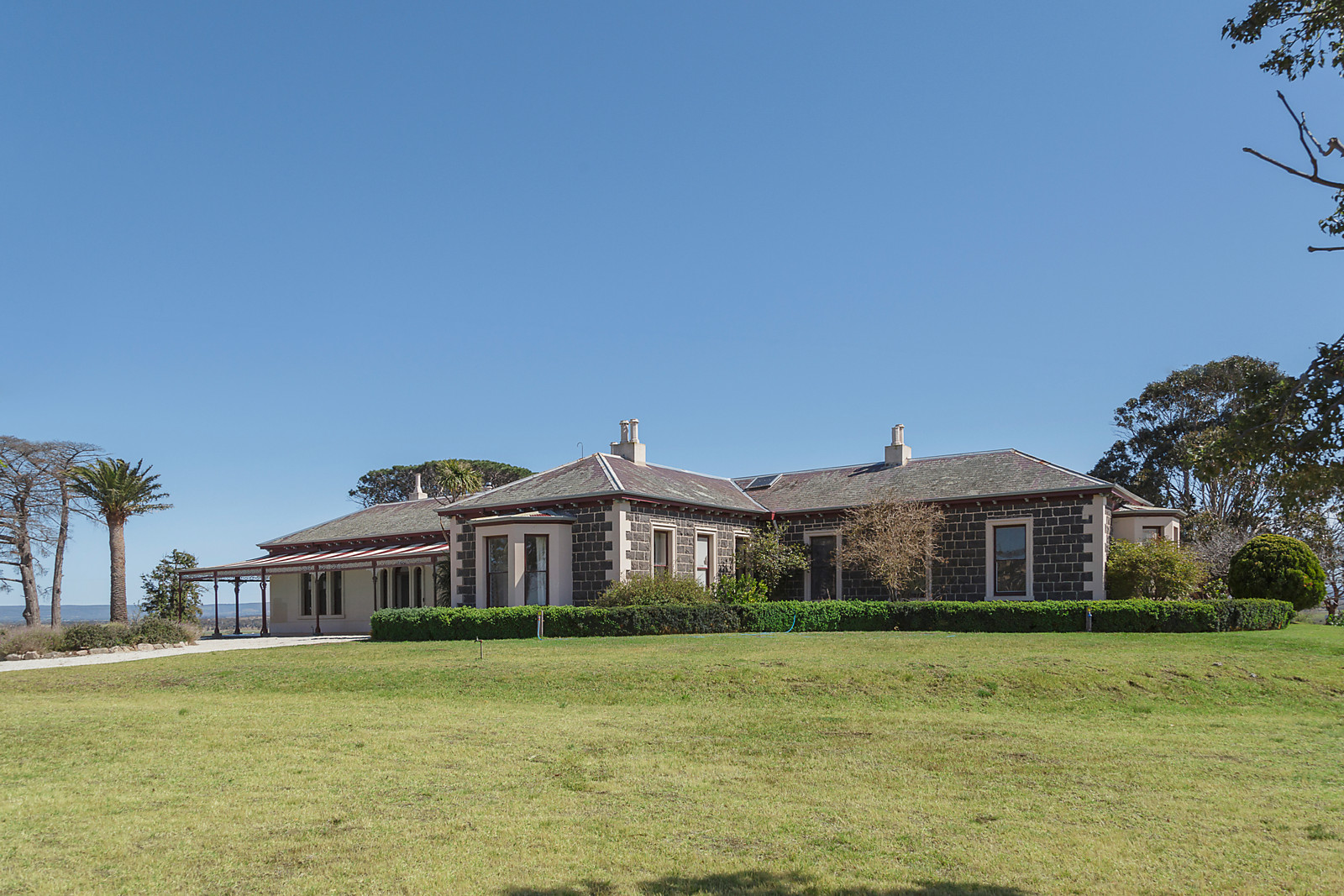 MOUNT ROTHWELL HOMESTEAD
Bedroom:

8

Bathroom:

3

Carspace:

4
STRICTLY BY APPOINTMENT
In that moment of Victorian splendor when this state was the richest society in the world the Chirnside family added a handful of timeless homes to our Australian reliquary. Mount Rothwell Homestead, built for Robert Chirnside in 1873, is one of these. This slate-roofed bluestone Italianate mansion of twenty-five rooms sitting above a plain to the north of the You Yangs has views in every direction. At night from its wide tessellated verandahs the CDB sits like a jewel on the horizon. Inside, the historic grandeur of the architecture, its high ceilings, spacious rooms, wood detailing, antique tiles and many marble fireplaces are comfortingly countered by a slick modernity resulting from a fully heritage-approved restoration undertaken in the last ten years. This historic house is bristling with newness, from kitchen appliances to bathroom fittings.
The Ladies Drawing Room, the entrance hall, and dining room have rare hand-painted artwork on the ceilings and walls by American artist Clay Beeler, the last remaining examples in a private home in Victoria. The gentlemen's room comfortably contains a full-size billiard table. Three bathrooms, a gymnasium, two studies, a boot room, a den, five large bedrooms presently, but potentially many more. The house and irrigated garden are set in 88 hectares (approximately) comprising ten newly fenced horse paddocks. A four-bedroom manager's cottage is air-conditioned, recently renovated, and easily rentable. Past the heritage listed shearing shed is a new set of stables, a 60x20 dressage arena, and a bore-fed dam. And in every direction a deep view - the Brisbane Ranges, the You Yangs, the city, The Dandenongs. Mount Rothwell is a rare amalgam of heritage and modernity. Only 150 years in the making and forty-five minutes from town.
965 Little River-Ripley Road/ 25 Mount Rothwell Road, Little River VIC 3211