Birregurra

35 Hinds Road
Forthcoming Auction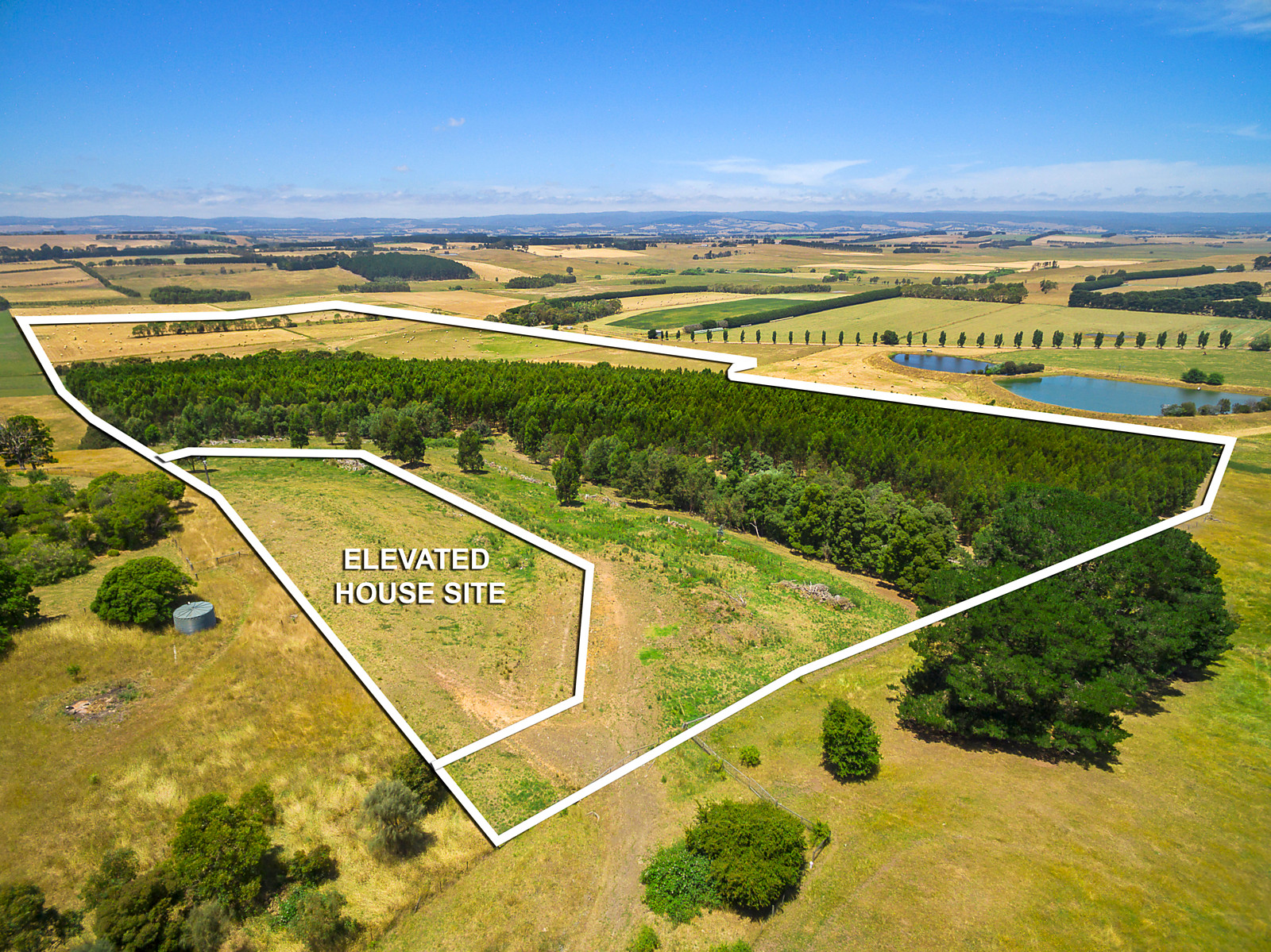 Spectacular Otway Ranges Views
Bedroom:

0

Bathroom:

0

Carspace:

0
The property is of 46.10 hectares (113.86 acres) located 5 kilometres directly south of the township of Birregurra.
The entrance to the property opens onto the top of the escarpment which runs south from Birregurra along the western side of the Barwon River.
An area at the entrance has been developed to present an opportunity to build a home with 180 degree views across the Barwon Valley to the Otway Ranges.
A permit was granted in 2011 (now expired) for a substantial house and ancillary buildings at the entrance to the property capturing the spectacular views.
Electric power is available from a transformer pole situated on the North boundary close to the potential building site at the top of the hill.
The property is substantially rectangular - West frontage is on Hinds Road, the North & South abut agricultural land and the East boundary is the Barwon River.
A third of the property is comprised of an elevated area and hillside. Remaining two thirds of the property is comprised of river flats leading to the Barwon River frontage.
Property currently leased to separate tenants working in a compatible relationship - part of elevated area under Bluegums and balance of property leased to adjoining livestock operator.
Auction Times
Fri 16th March
11:30AM

03/16/2018 11:30AM

Australia/Melbourne

Auction - Spectacular Otway Ranges Views

The property is of 46.10 hectares (113.86 acres) located 5 kilometres directly south of the township of Birregurra. The entrance to the property opens onto the top of the escarpment which runs south from Birregurra along the western side of the Barwon River. An area at the entrance has been developed to present an opportunity to build a home with 180 degree views across the Barwon Valley to the Otway Ranges. A permit was granted in 2011 (now expired) for a substantial house and ancillary buildings at the entrance to the property capturing the spectacular views. Electric power is available from a transformer pole situated on the North boundary close to the potential building site at the top of the hill. The property is substantially rectangular - West frontage is on Hinds Road, the North & South abut agricultural land and the East boundary is the Barwon River. A third of the property is comprised of an elevated area and hillside. Remaining two thirds of the property is comprised of river flats leading to the Barwon River frontage. Property currently leased to separate tenants working in a compatible relationship - part of elevated area under Bluegums and balance of property leased to adjoining livestock operator.

35 Hinds Road, Birregurra VIC 3242
35 Hinds Road, Birregurra VIC 3242