Melbourne

182/99 Spring Street
$1,021,250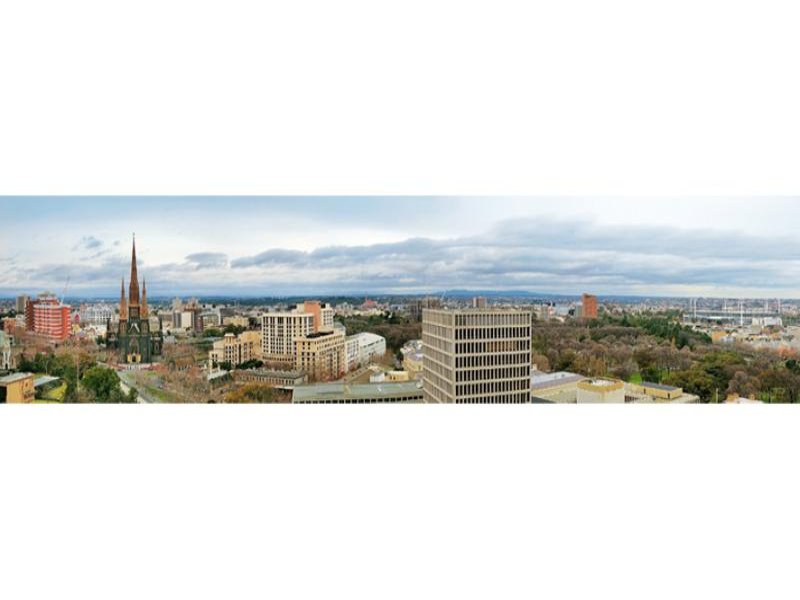 Magnificent Views
Bedroom:

2

Bathroom:

2

Carspace:

1
This 18th floor apartment conveys the glamour that earned neighbouring Collins Street its 'Paris End' pseudonym. The apartment, one of only two on this level, reveals light-filled northern spaces and absolutely stunning views.
Large living and dining areas have balcony access to the north and east over CBD and iconic landmarks including the MCG. A versatile study also casts a commanding eye over the city, as do two double bedrooms, one featuring WIRs and classical en suite. There is a separate laundry, powder room and ample storage. The kitchen, completely original in concept and detail, completes a floor plan in which every space comes with unsurpassed views as standard!
Security entrance, building management and garaging for one car further enhances a city centre apartment where life and style remain classically inseparable.
Auction Times
Sat 2nd Aug.
11:30AM

08/02/2008 11:30AM

Australia/Melbourne

Auction - Magnificent Views

This 18th floor apartment conveys the glamour that earned neighbouring Collins Street its 'Paris End' pseudonym. The apartment, one of only two on this level, reveals light-filled northern spaces and absolutely stunning views. Large living and dining areas have balcony access to the north and east over CBD and iconic landmarks including the MCG. A versatile study also casts a commanding eye over the city, as do two double bedrooms, one featuring WIRs and classical en suite. There is a separate laundry, powder room and ample storage. The kitchen, completely original in concept and detail, completes a floor plan in which every space comes with unsurpassed views as standard! Security entrance, building management and garaging for one car further enhances a city centre apartment where life and style remain classically inseparable.

182/99 Spring Street, Melbourne VIC 3000
182/99 Spring Street, Melbourne VIC 3000