Hawthorn

10 Yarra Street
Private Auction Wednesday 8th December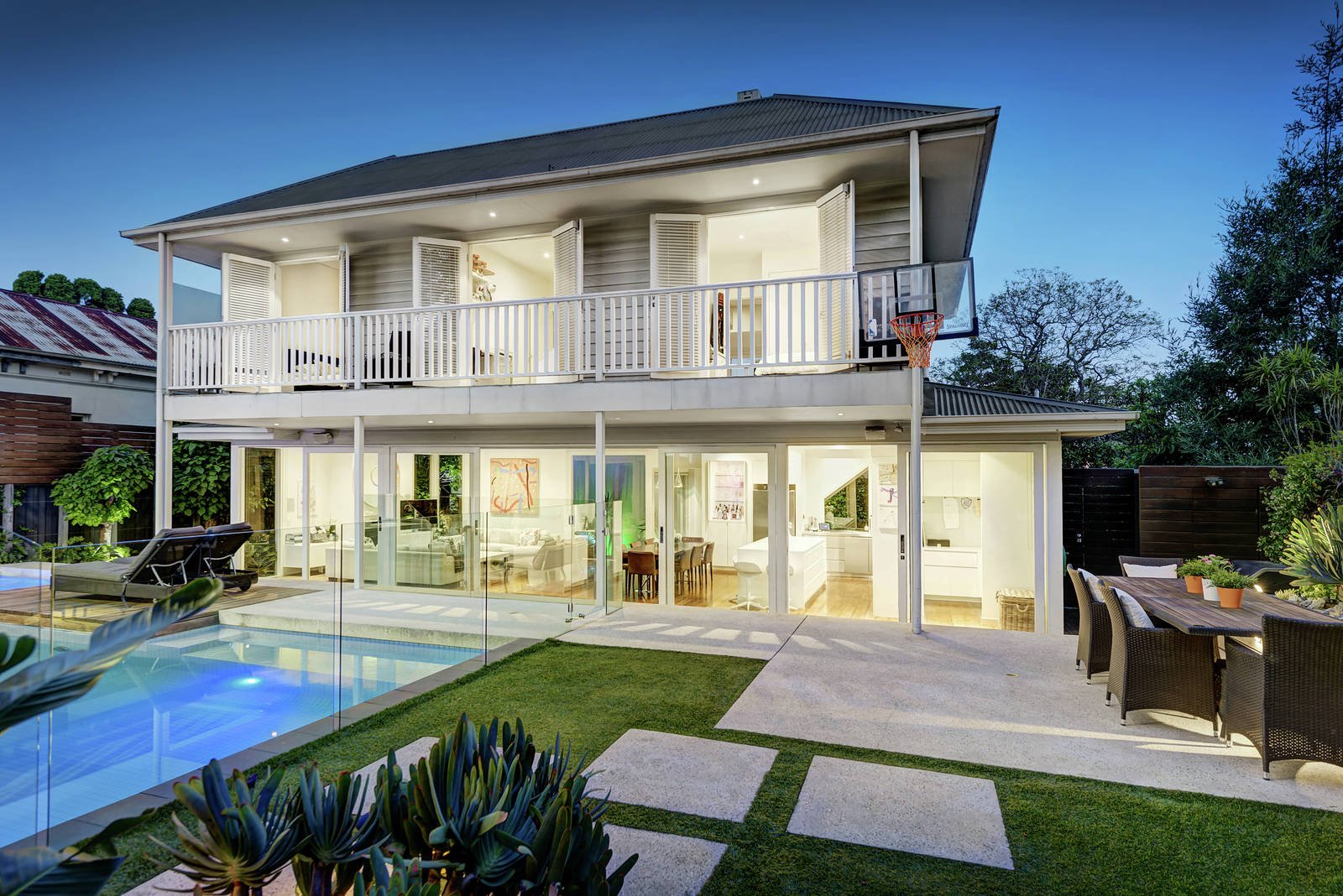 'JARDIN' c1880's, An Entertainers Dream
Bedroom:

6

Bathroom:

4

Carspace:

2
Open for Inspections are for those who are fully vaccinated in accordance with the Victorian Government regulations. Should you be unvaccinated, please contact us to organise your private inspection.
Comprehensively renovated in a manner that reflects a clear commitment to quality and a complete understanding of what matters most to families, this wonderful Victorian blends period elegance and modern excellence with spectacular success. Introduced by established gardens with stunning established hedge, this is a home that invites instantly and welcomes warmly.
Light-filled living and dining spaces that match refinement to relaxation are accompanied by an open-plan entertainers' kitchen where light tones, stainless steel surfaces, European appliances and excellent storage perform perfectly while aspects to the landscaped garden and the pool bring the outside in.
Up to six bedrooms and four bathrooms include a romantic downstairs main bedroom with a verandah outlook, walk-in robe and ensuite. Three upstairs bedrooms that each open through French doors to a full width balcony share their level with the third bathroom and a vibrant retreat. This home offers spaces that accommodate the everchanging modern day family needs, with spacious and versatile rooms for study and home office capability.
Outdoors opens to a beautiful garden, and entertaining space, a large pool, spa and studio /study. It also offers further office and storage space and a secure double garage with entrance via ROW, in the highly sought-after St James Park Estate setting acknowledged for its significant lifestyle appeal.
Desirable in its design, its dimensions and its details, a first-class family home on 981sqm approx. of land, providing ideal proximity to Hawthorn station, shopping options, several leading schools, the Yarra River, with easy access to freeways and the CBD. Superb.
Inspection Times
Thu 2nd Dec.
1:00PM - 1:30PM

12/02/2021 01:00PM

12/02/2021 01:30PM

Australia/Melbourne

'JARDIN' c1880's, An Entertainers Dream

Open for Inspections are for those who are fully vaccinated in accordance with the Victorian Government regulations. Should you be unvaccinated, please contact us to organise your private inspection. Comprehensively renovated in a manner that reflects a clear commitment to quality and a complete understanding of what matters most to families, this wonderful Victorian blends period elegance and modern excellence with spectacular success. Introduced by established gardens with stunning established hedge, this is a home that invites instantly and welcomes warmly. Light-filled living and dining spaces that match refinement to relaxation are accompanied by an open-plan entertainers' kitchen where light tones, stainless steel surfaces, European appliances and excellent storage perform perfectly while aspects to the landscaped garden and the pool bring the outside in. Up to six bedrooms and four bathrooms include a romantic downstairs main bedroom with a verandah outlook, walk-in robe and ensuite. Three upstairs bedrooms that each open through French doors to a full width balcony share their level with the third bathroom and a vibrant retreat. This home offers spaces that accommodate the everchanging modern day family needs, with spacious and versatile rooms for study and home office capability. Outdoors opens to a beautiful garden, and entertaining space, a large pool, spa and studio /study. It also offers further office and storage space and a secure double garage with entrance via ROW, in the highly sought-after St James Park Estate setting acknowledged for its significant lifestyle appeal. Desirable in its design, its dimensions and its details, a first-class family home on 981sqm approx. of land, providing ideal proximity to Hawthorn station, shopping options, several leading schools, the Yarra River, with easy access to freeways and the CBD. Superb.

10 Yarra Street, Hawthorn VIC 3122

Sat 4th Dec.
1:00PM - 1:30PM

12/04/2021 01:00PM

12/04/2021 01:30PM

Australia/Melbourne

'JARDIN' c1880's, An Entertainers Dream

Open for Inspections are for those who are fully vaccinated in accordance with the Victorian Government regulations. Should you be unvaccinated, please contact us to organise your private inspection. Comprehensively renovated in a manner that reflects a clear commitment to quality and a complete understanding of what matters most to families, this wonderful Victorian blends period elegance and modern excellence with spectacular success. Introduced by established gardens with stunning established hedge, this is a home that invites instantly and welcomes warmly. Light-filled living and dining spaces that match refinement to relaxation are accompanied by an open-plan entertainers' kitchen where light tones, stainless steel surfaces, European appliances and excellent storage perform perfectly while aspects to the landscaped garden and the pool bring the outside in. Up to six bedrooms and four bathrooms include a romantic downstairs main bedroom with a verandah outlook, walk-in robe and ensuite. Three upstairs bedrooms that each open through French doors to a full width balcony share their level with the third bathroom and a vibrant retreat. This home offers spaces that accommodate the everchanging modern day family needs, with spacious and versatile rooms for study and home office capability. Outdoors opens to a beautiful garden, and entertaining space, a large pool, spa and studio /study. It also offers further office and storage space and a secure double garage with entrance via ROW, in the highly sought-after St James Park Estate setting acknowledged for its significant lifestyle appeal. Desirable in its design, its dimensions and its details, a first-class family home on 981sqm approx. of land, providing ideal proximity to Hawthorn station, shopping options, several leading schools, the Yarra River, with easy access to freeways and the CBD. Superb.

10 Yarra Street, Hawthorn VIC 3122
10 Yarra Street, Hawthorn VIC 3122