Hawthorn

1 Goodall Street
Estimate: $4,650,000 - $4,900,000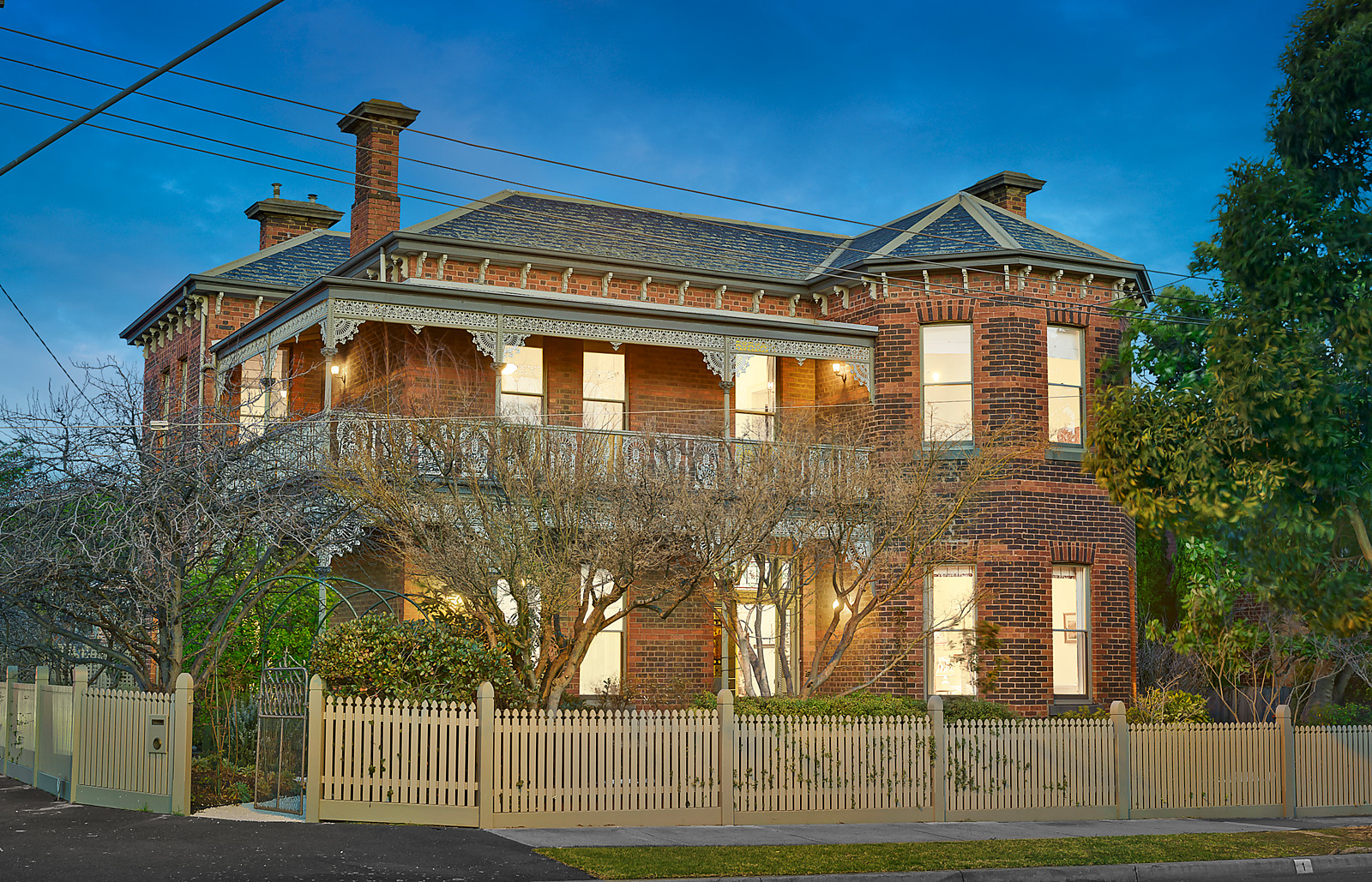 Milawa (c. 1888) - A Victorian Beauty - Private Auction Tuesday 27th November
Bedroom:

6

Bathroom:

4

Carspace:

2
Few of the great historical figures that created Australia have left architecture commensurate with their standing in our history. We are not a country of mansions and manors suffused with the story of their past. But 'Milawa' the Victorian mansion built in 1888 for the family of Sir Isaac Isaacs at the high point of the famed Urquhart Estate in Hawthorn is one such. Sir Isaac set out on the tasks of law reform. He became an instigator and agitator for Federation, the Solicitor General, the Attorney General, High Court Judge and, finally, despite King George V's objections, the first Australian Governor General of Australia. A significant moment in this country's independence and plurality.
When 'Milawa' was built it was surrounded by market gardens and had views over the city, Mount Macedon and back to The Dandenong Ranges. It still enjoys long views across the city.

A two storey home of easy spaces that verge on grand but never become intimidating, 'Milawa' boasts superb ornamentation: marble fireplaces, ornate cornices and roses, Anaglypta wallpapers and an array of stained glass leadlight windows that run from the original Victorian to Art Deco.
Offering six bedrooms, four bathrooms, formal dining and sitting rooms, a study, a lounge... But these are mere statistics, subsumed by the easy grandeur of this house. It is both communal and private, areas of discreet isolation surrounding shared spaces.
Twenty years ago the current owners completed a major renovation, realizing a stunning synthesis of antiquity and modernity. Now, with hydronic heating flowing through her veins and new light flooding her spaces 'Milawa' is a rare Victorian beauty.
Conveniently located only 500m from the Auburn train station and a short walk to Riversdale Rd and the Glenferrie Rd trams, providing easy access to the Glenferrie Rd shopping precinct, and the areas leading public and private schools. Land size 845sqm (approx.).
1 Goodall Street, Hawthorn VIC 3122